We offer  two competitive programs, the LGA Competitive Program and the Xcel Competitive Program.
These programs are by invitation only and for more information please contact the gym.
Jody Kraft, Head Coach
Competitive Program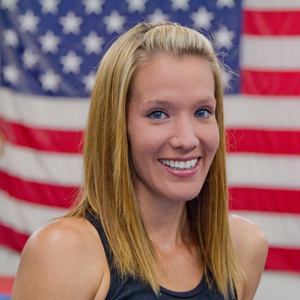 12 years coaching experience

5 years coaching at Junior Gym

12 years competitive gymnastics experience

5 years experience in Cheerleading

Began gymnastics at age 3

Won level 9 regionals at just 12 years old

Competed level 10 and Trained elite

Worked with Bela and Marta Karoli at exclusive winter camps

Worked with Kristi Krafft (National Team Coach) at exclusive summer camps

Led dances for Geza Pozar (Most famous national team choreographer)

Ran all-star cheer program in 2005

Choreographed and coached the high school national cheer champions in 2005

Experience in gymnastics choreography on floor and balance beam

USAG Safety Certified

We offer an excellent JO/USAG Competitive Team Program for gymnasts wishing to pursue gymnastics as a competitive team sport. This new level of commitment would include effort, attitude, time, money, and family involvement. We are happy to discuss this option with you at any time.
Lyons Gymnastics Academy was created by Olympic medalist Betty Okino in 1998, with the goal of offering a unique competitive gymnastics experience. Our program emphasizes balancing a positive, small-team atmosphere and having fun through the sport of gymnastics, with the goal of achieving excellence in competition.
Traditional programs strive to achieve high meet scores at sometimes-high costs, large enrollment to dominate their competitions, and significant year-round involvement in fundraising. In order to reach our goals, we require a minimal commitment of 11 hours of training per week, 5-11 weeks of training in our summer camp, and family participation in at least 1 major fundraising event during the year.
Our gymnasts continue to be very successful, as is shown by their numerous individual and team awards on a State level.

An alternative USA Gymnastics competitive program offering reduced workout commitments.
For girls with a passion for gymnastics, as well as the physical ability and determination!
This program is invitation only (evaluations scheduled upon request)
Meet dates and fees vary
Check with the gym for hours and pricing
Bridget Morissey, Head Coach
Xcel Program
11 years coaching experience

Coaching since 2011 at Junior Gym

Began gymnastics at age 6

Competed level 8

USAG Safety Certified
Bridget is the head coach of our Xcel Team. She has worked at Junior Gym since 2011. Prior to moving to California, she taught gymnastics in Illinois for two years. She has been involved in the sport since age 6 and finished her competitive career training Level 8. She is USAG safety certified.